XLaunch
A SpaceX launch tracking app for iOS.
All Launches, All Details
Watch livestreams, browse photos, and read about the rocket, payload, launch site, and landing site. Not enough? Tap the links button for more on wikipedia, press releases, reddit threads, and more.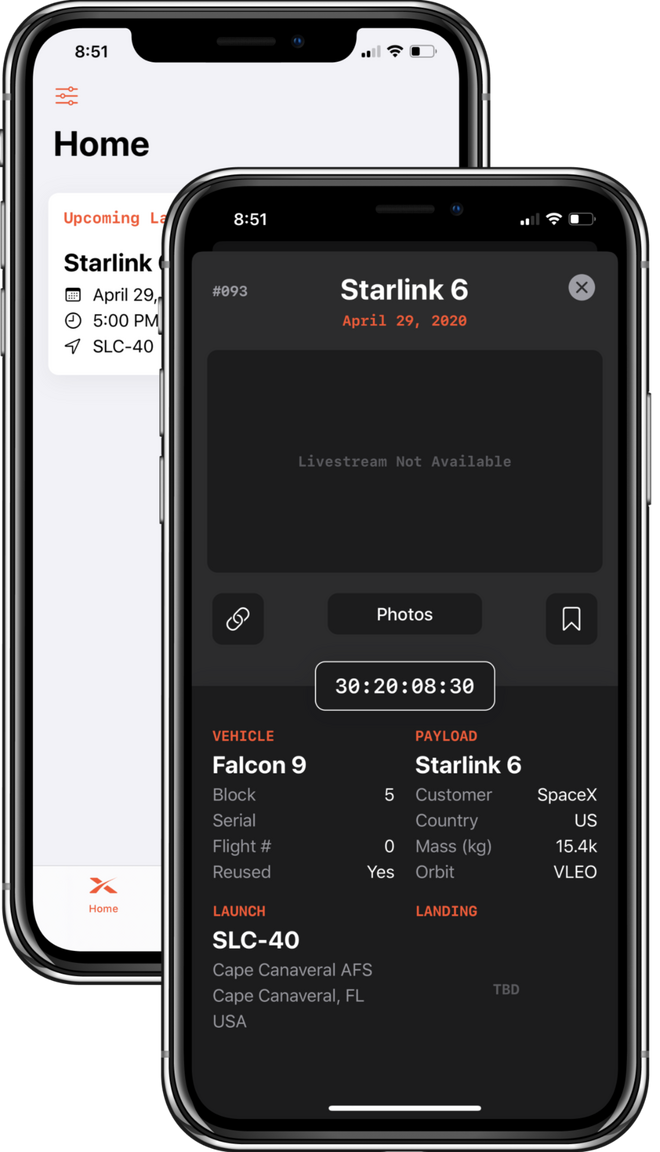 Live Countdowns
Browse all SpaceX launches. Filter by upcoming or recent, or search for a specific launch. Bookmark your favorites for quick reference later.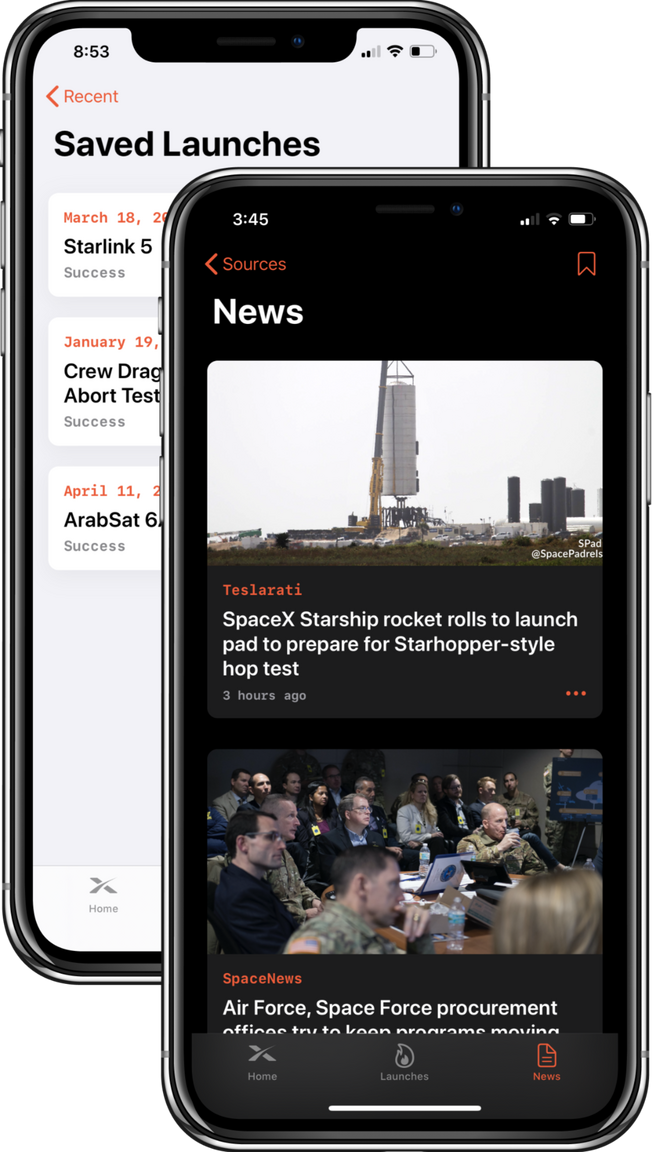 News, bookmarks, maps, custom options, and more
Stay in the loop with the latest SpaceX and space news from the web's top sites, bookmark your favorite launches & news articles, and customize to your favorite color.